Homecoming
Each year, the NJROTC program performs a sword arch for the homecoming football game. Our Staff officers took on the duty of preparing their uniforms, polishing their shoes, and practicing the proper facing movements to execute this event. Once the homecoming princes and princesses made their way down the football field, our officers wielded drill swords to create an arch for the students to pass through. Following the event, our cadets marched off the field in formation for the night's rest.
---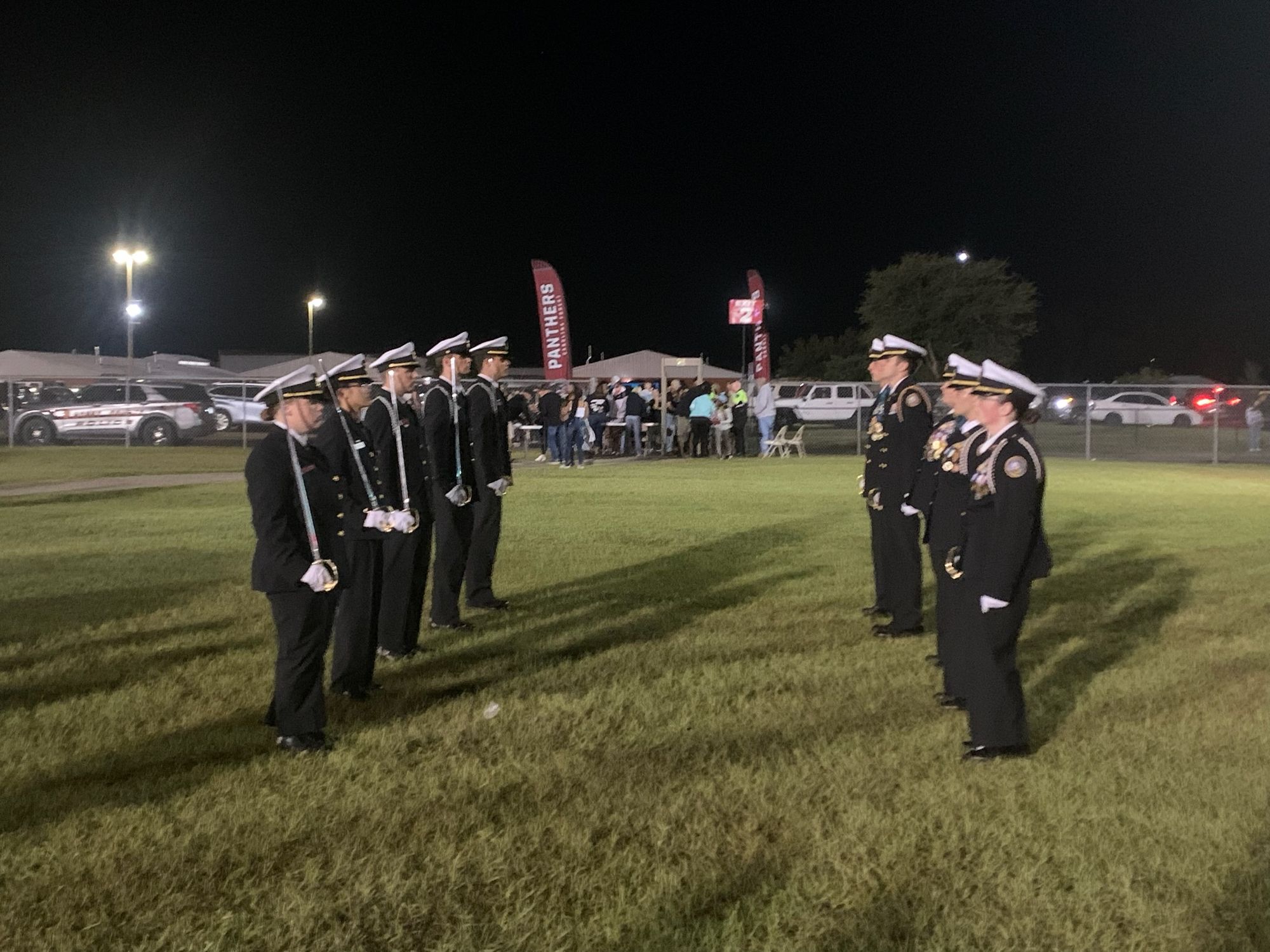 Article Written by C/ENS Klaire Heller
---
Contact us
Feel free to contact us if you have any questions! You can reach our Public Affairs Officer, Senior Naval Science Instructor, or Naval Science Instructor through the information below.
C/ENS Klaire Heller, Public Affairs Officer - CFHSPublicAffairsOfficer@gmail.com
Captain Kevin Boyle, Senior NSI - kboyle@g.horrycountyschools.net
Chief Gregg Thompson NSI - gthompson002@g.horrycountyschools.net