Overview
Leaving South Carolina at 06:45, the cadets from Carolina Forest and Myrtle Beach High School traveled together for the Viking Trek Orienteering Meet. This year's competition was held by Hoggard at the University of North Carolina Wilmington. As part of the first orienteering event of the year, students from dozens of schools competed in a white or yellow course to understand the basics of land navigation.
Competition
Hoggard placed a series of control points on the school campus and encouraged cadets to locate them using their landmarks. Instructors provided students with a map, compass, and fingerstick to track and record each control point. As students finished their selected course, Hoggard gave every participating school hotdogs, chips, candy, water, and lemonade to prepare them for the physical training portion.
Physical Training Portion
To wrap up the event,  the Army National Guard set up an obstacle course to finalize any tie-breakers. Cadets ran through small gateways, jumped over walls, and climbed up ladders at full speed. Instructors timed every student to record their speed and used these numbers to boost each team's overall score. After the cadets completed the obstacle course, Hoggard tallied their scores for the award ceremony.
---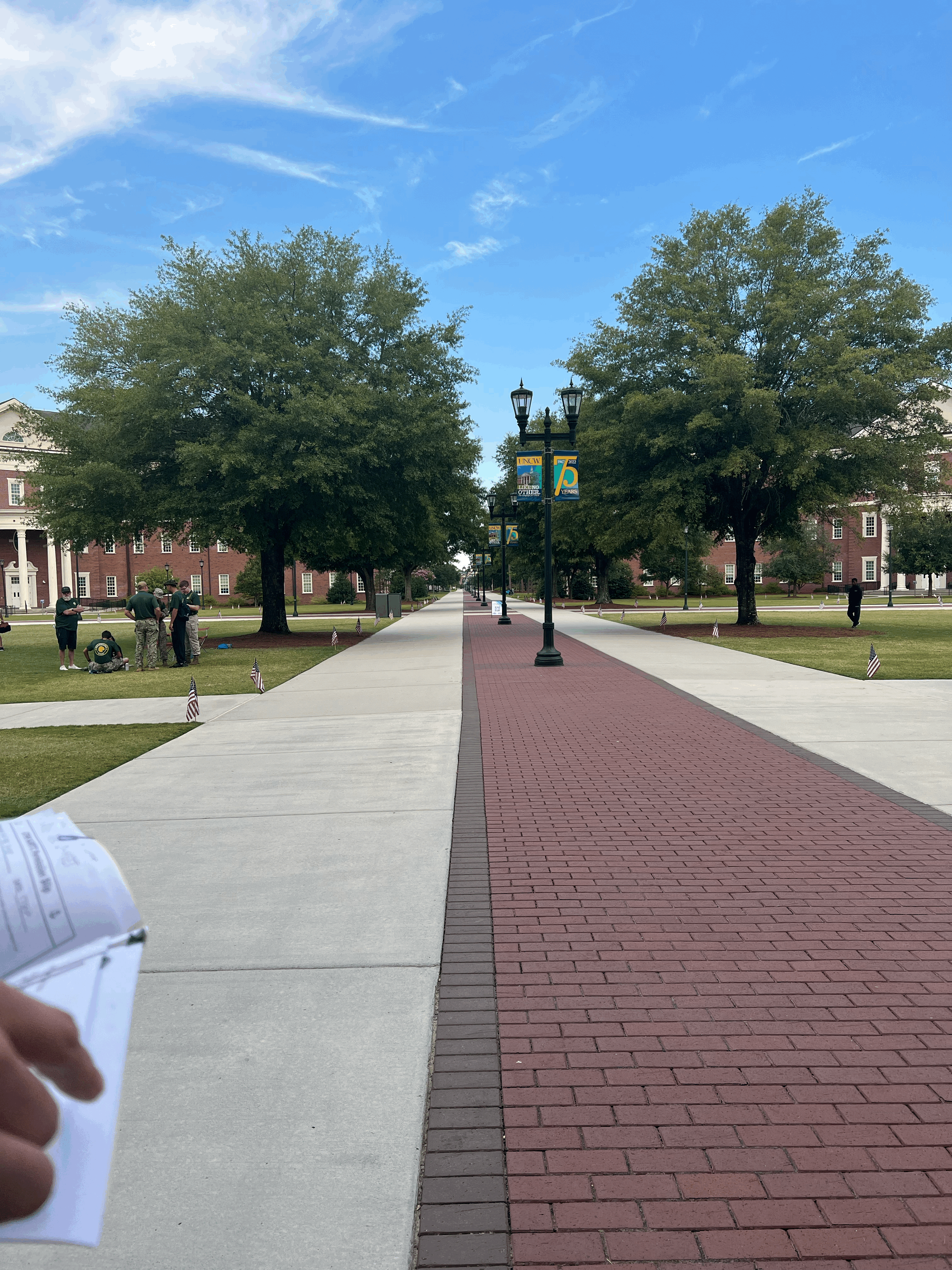 Article Written by C/ENS Klaire Heller
---
Contact us
Feel free to contact us if you have any questions! You can reach our Public Affairs Officer, Senior Naval Science Instructor, or Naval Science Instructor through the information below.
C/ENS Klaire Heller, Public Affairs Officer - CFHSPublicAffairsOfficer@gmail.com
Captain Kevin Boyle, Senior NSI - kboyle@g.horrycountyschools.net
Chief Gregg Thompson NSI - gthompson002@g.horrycountyschools.net