Competition
To shake off the summer rust, our Drill Team practiced diligently for the first drill meet of the year. Dozens of schools around the state came together to demonstrate their drill skills in Florence, SC. As part of the competition, each school performed seven routines, Varsity Color Guard, Junior Varsity Color Guard, Unarmed Platoon, Unarmed Squad, Armed Platoon, Armed Squad, and Freshmen Squad. A team of enlisted men and women judged each routine and calculated the scores. These finalized scores ranked each school by skill set, appearance, and intensity.
Knock Out
After every school finishes its routines, host instructors gather all cadets to perform in a knock-out. To start off the competition, instructors invited NS1 (Naval Science 1) students to participate in Freshmen Unarmed knockout. Judges call three preparatory commands to introduce themselves and give cadets a chance to understand their commanding voice. Instructors challenged students to correctly execute specific facing movements called by the judges in a timely manner. As the platoon grew smaller and smaller, our cadets, T. Workman and T. Manco placed top three out of 40 cadets. After the freshmen round, the instructors held an Armed knockout for upperclassmen. Judges observed the platoon and removed students for their improper heels, slow reactions, poor rifle alignment, and anticipating movements. Despite the strict grading, our weapons officer, C/LTJG E. Cardinali, took first place out of 30 cadets.
Award Ceremony
During the Award Ceremony, over ten schools eagerly awaited the results of drills, academic performance, and rifle scores. Carolina Forest placed first with the highest rifle scores and second in academics. Across the board, we performed exceptionally well in our JV Color Guard, Freshman Squad, Armed Squad, and Unarmed Platoon drill routines. We took first place because of our cadet's incredible dedication, perseverance, and effort in our unit.
Routines
JV Color Guard - 1st Place
Unarmed Platoon - 1st Place
Freshmen Squad - 2nd Place
Armed Squad - 3rd place
---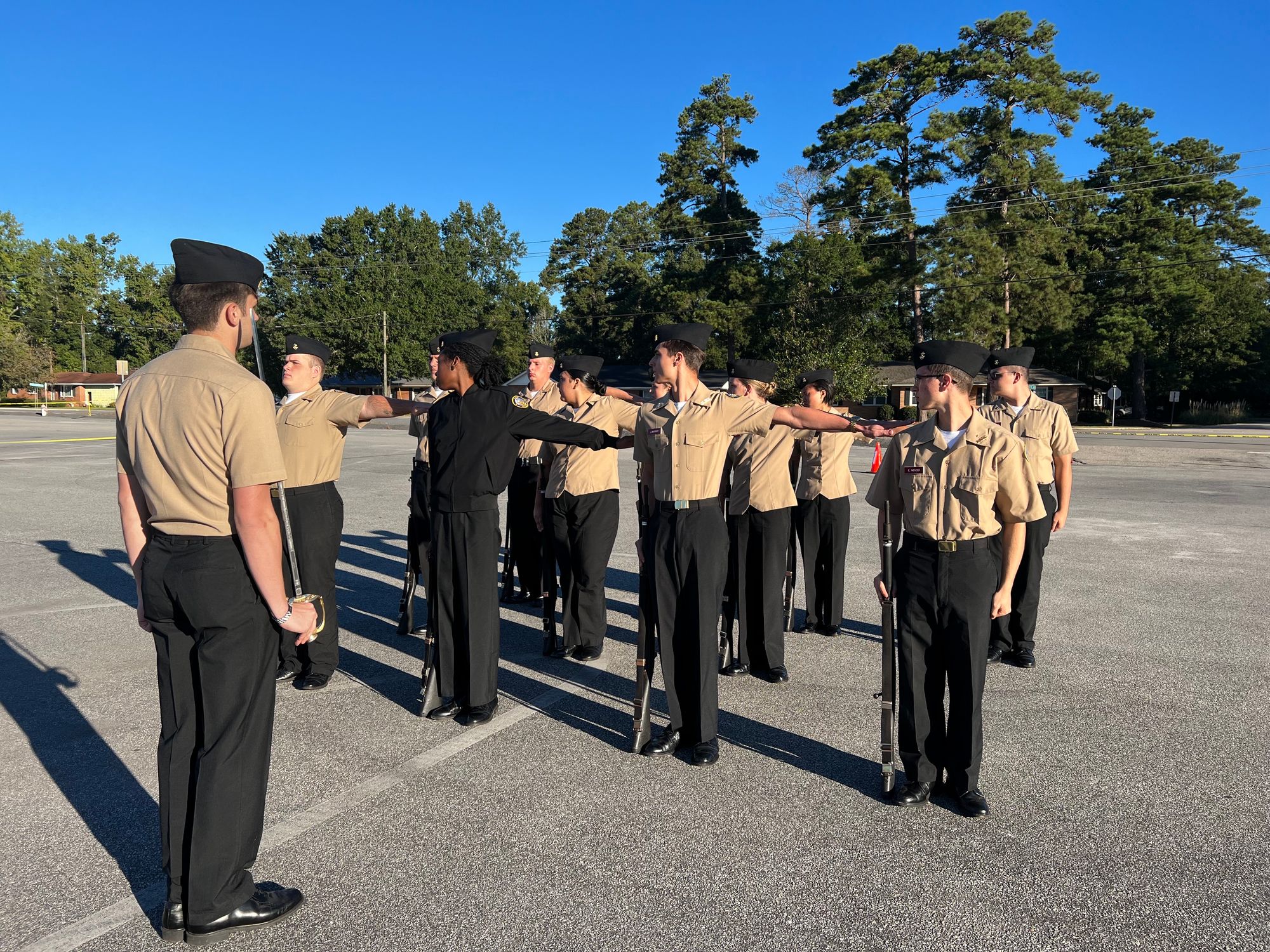 ---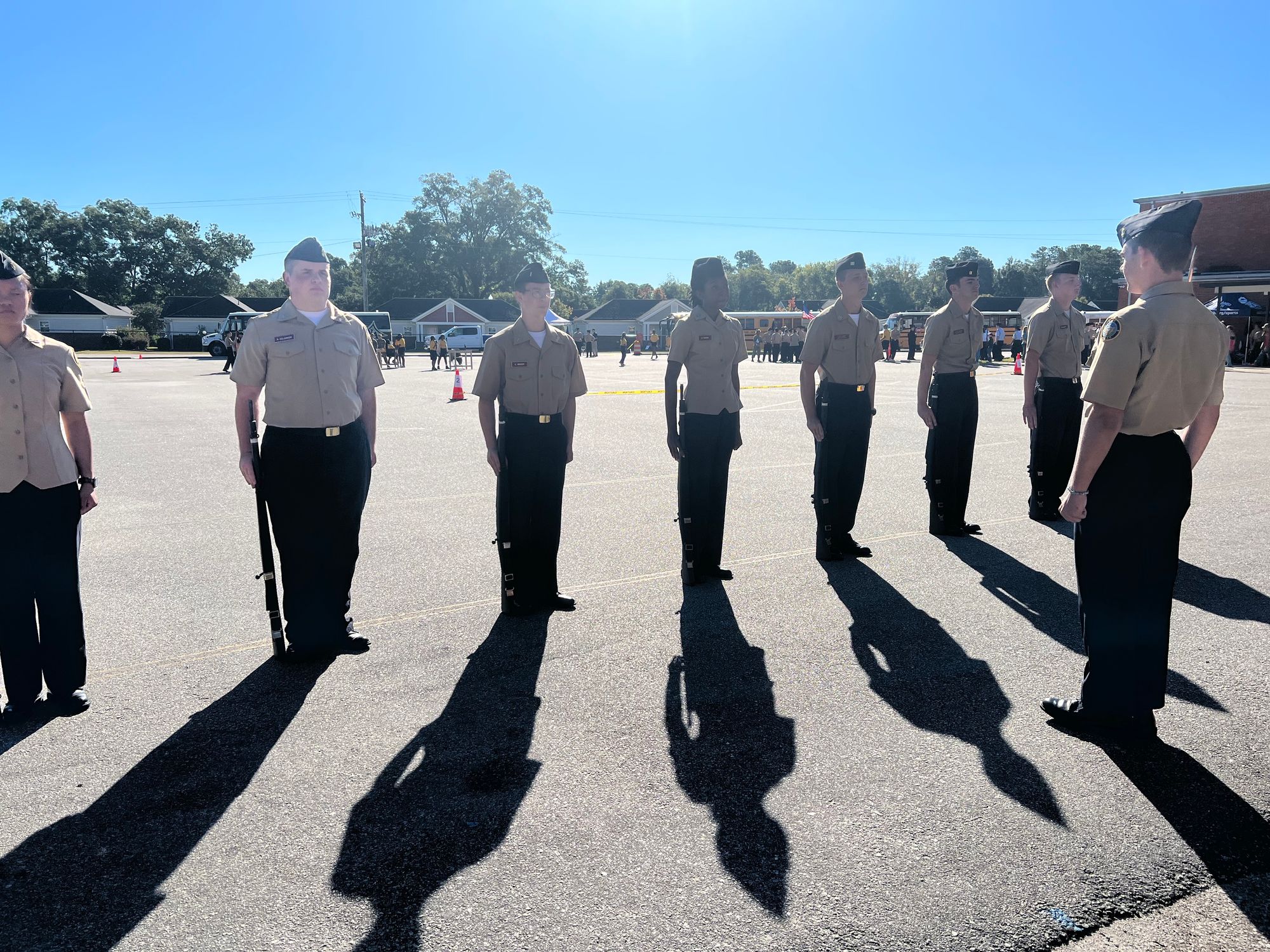 ---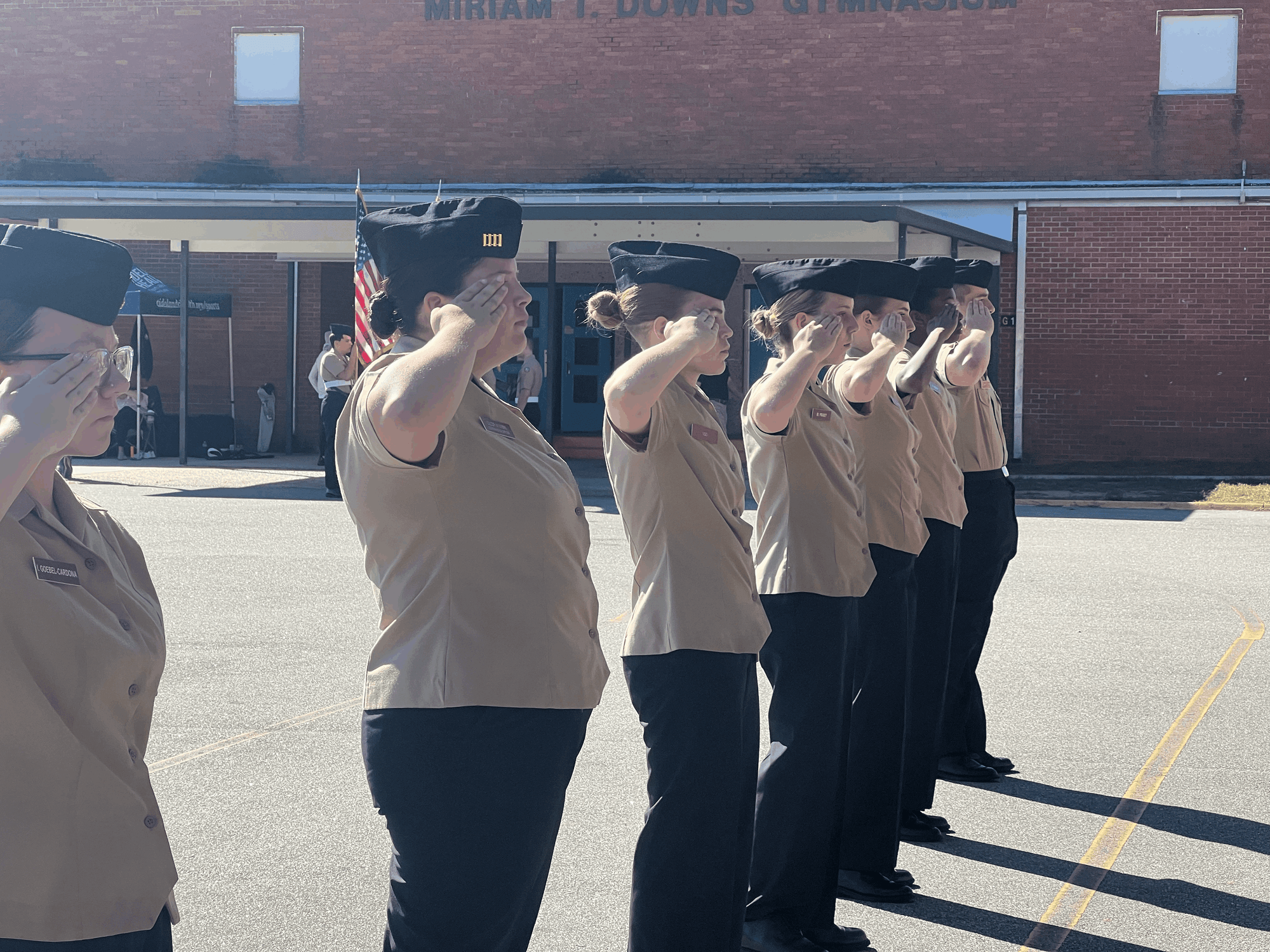 ---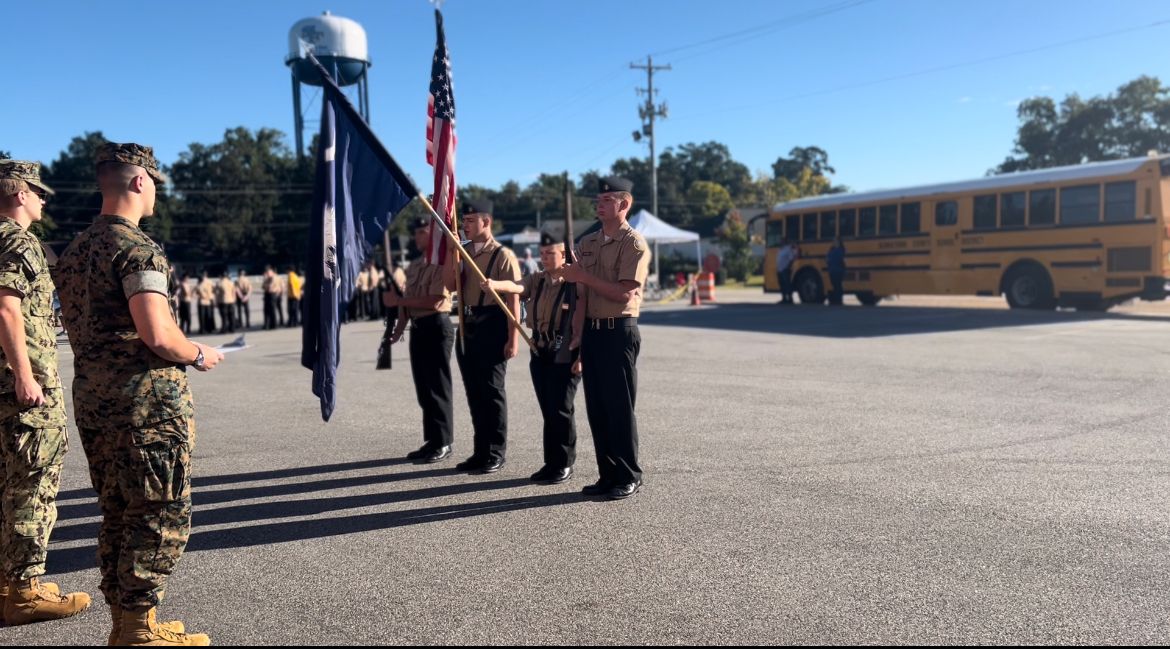 ---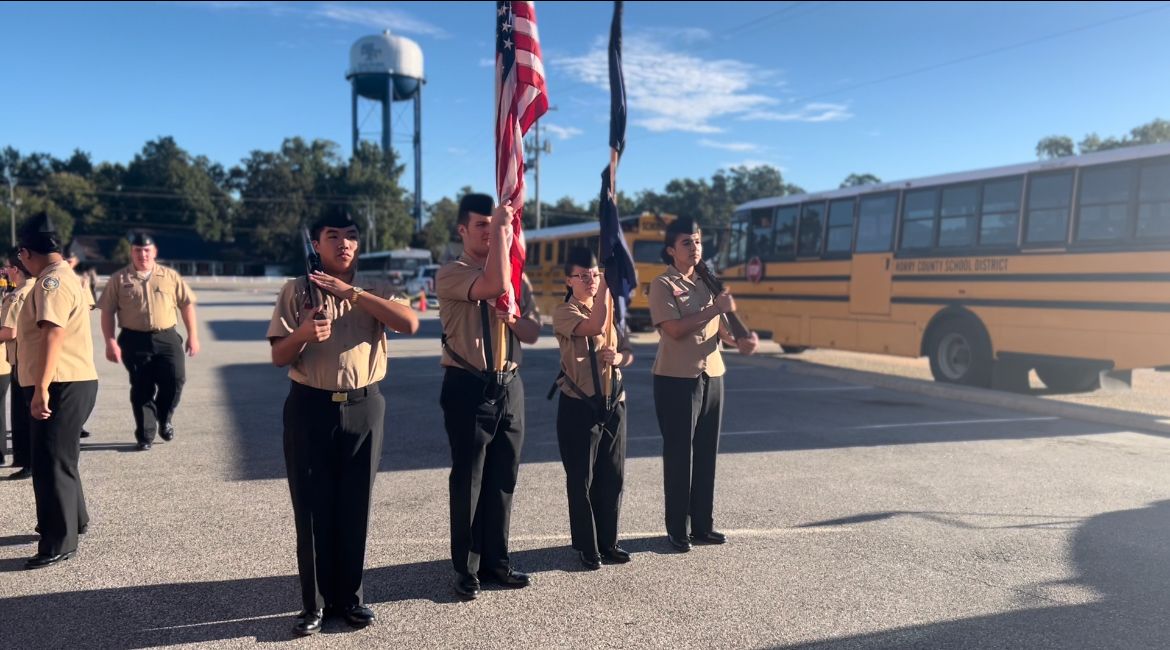 ---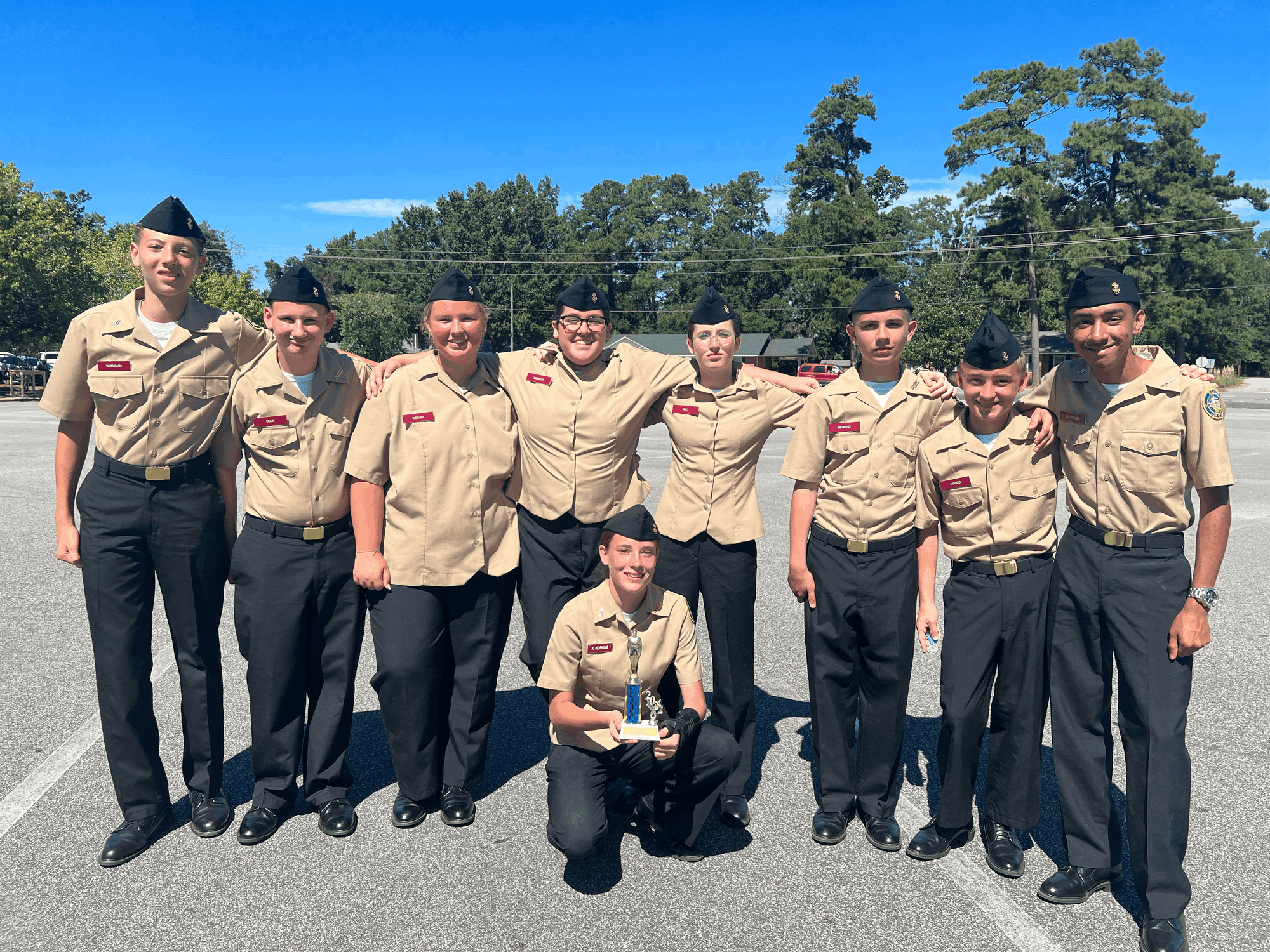 Article Written by C/ENS Klaire Heller
---
Contact us
Feel free to contact us if you have any questions! You can reach our Public Affairs Officer, Senior Naval Science Instructor, or Naval Science Instructor through the information below.
C/ENS Klaire Heller, Public Affairs Officer - CFHSPublicAffairsOfficer@gmail.com
Captain Kevin Boyle, Senior NSI - kboyle@g.horrycountyschools.net
Chief Gregg Thompson NSI - gthompson002@g.horrycountyschools.net