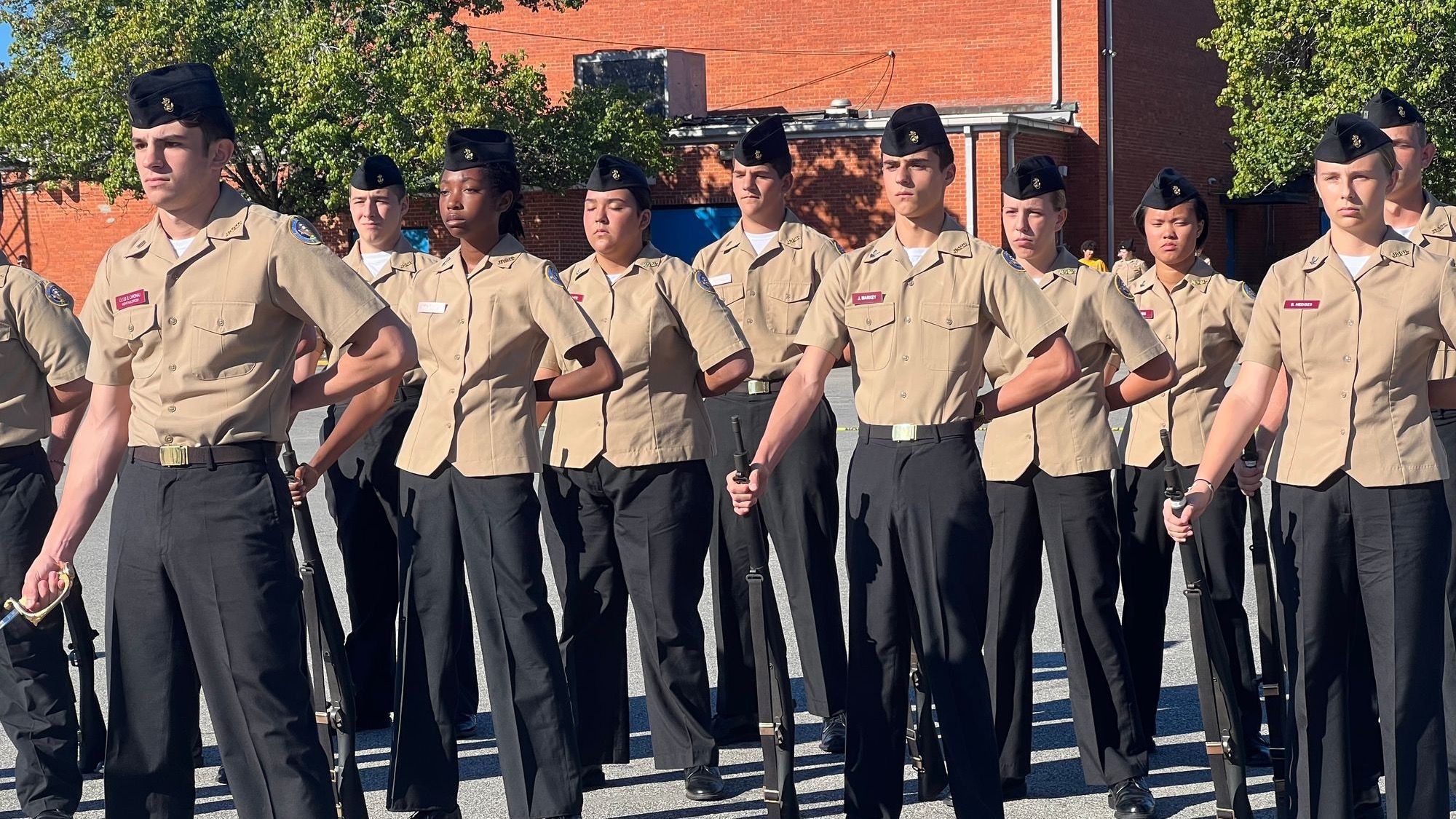 Drill Team
All JROTC programs focus on improving cadets' ability to work together in a team environment, including marching in squads and platoons. Although marching techniques are taught during class, the drill team provides additional feedback and guidance for students. During practice, cadets are grouped together based on their grade level and drill capabilities. Students learn how to properly perform columns, flanks, halts, and facing movements. While this team challenges cadets to maintain a straight face, critique small mistakes and receive constructive criticism, students also build courage, step outside of their comfort zone, and understand the importance of teamwork.
When:
Wednesday, Thursday, & Friday: 15:30-17:00
Commander: Ethan Cardinali
Drill Team, are you motivated?!
Ma'am Yes Ma'am!
How motivated are you?!
Motivated, Motivated, Motivated, Ma'am/Sir!
Dedicated, Dedicated, Dedicated, Ma'am/Sir!
Rough, Tough, Lean, Mean
ROTC Fighting Machine!
Roll like Lightning, Roll like Thunder
Panthers Put You Six Feet Under!
CFHS!
OORAH
OORAH
ONE TEAM
ONE FIGHT
GET SET
GET RIGHT
---