Georgetown County Museum
Prior to the competition, the rifle team visited the Georgetown County Museum to explore the vicinity. The Museum was a self-guided tour with loads of artifacts regarding rice production, paintings, rifles, uniforms, and day-to-day tools.  While the museum didn't take long to tour, there was lots of history and memories attached to it!
Competition
Carolina Forest arrived at Georgetown high school around 12:30 to set up their equipment for their 13:00 arrangements. The school brought their five top shooters, J. Young, S. Gillette, A. Keyes, K. Heller, and G. Fougere, to compete against the other JROTC units. After completing all three shooting positions, our school ranked second overall, with J. Young as the top shooter across the board.
Top Shooter: Joshua Young - 260/300
Groucho's
The Rifle Team avoided consuming food before the competition to avoid instability during the standing and kneeling positions. As soon as the team finished shooting, Chief Thompson, the Naval Science Instructor, brought them to Groucho's and an ice cream store to celebrate the finished event.
---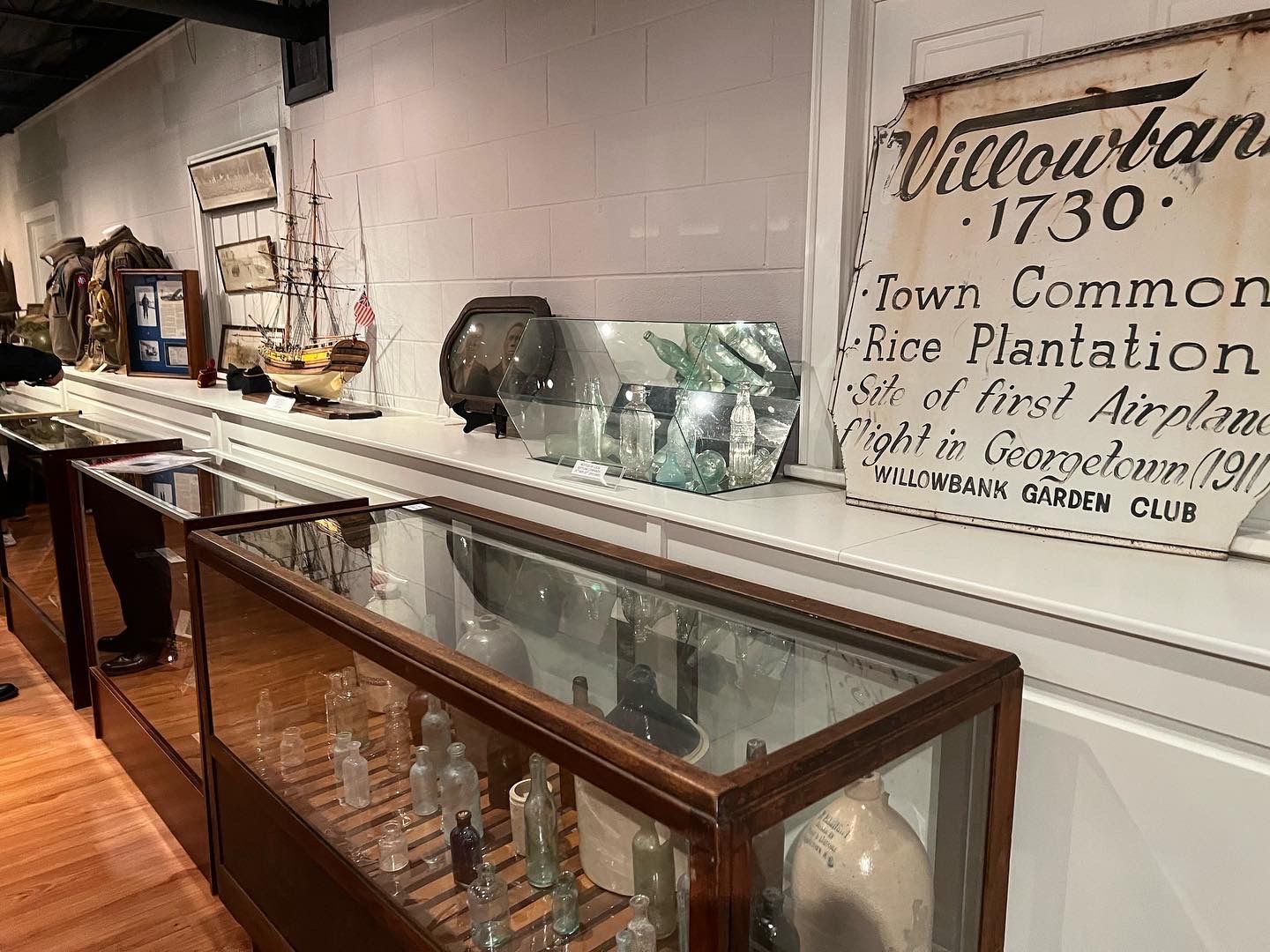 Article Written by C/ENS, Klaire Heller
---
Contact us
Feel free to contact us if you have any questions! You can reach our Public Affairs Officer, Senior Naval Science Instructor, or Naval Science Instructor through the information below.
C/ENS Klaire Heller, Public Affairs Officer - CFHSPublicAffairsOfficer@gmail.com
Captain Kevin Boyle, Senior NSI - kboyle@g.horrycountyschools.net
Chief Gregg Thompson NSI - gthompson002@g.horrycountyschools.net