Overview
After departing at noon, Conway and Carolina Forest NJROTC arrived in their quarters at Patriots Point in Mount Pleasant, South Carolina. The two schools unpacked their gear and competed against each other in a Brain Brawl, an academic competition! Once finishing the tournament, cadets explored the USS Yorktown, ate dinner, and closed the night with the movie Greyhound. The cadets started the next day with physical training and breakfast and then headed for their lessons in Flight Academy.

Flight Academy
To begin the lesson, flight instructors grouped two cadets as pilots and navigators in computer simulations to understand how planes fly. Each station had similar controls and monitors in typical aircraft carriers to mimic the mechanism for flying. Cadets started their experience by weaving through hoops in the sky and then built up to navigate around bombs. After dodging the barriers, the pilot and navigator must safely land the plane as their final challenge.
---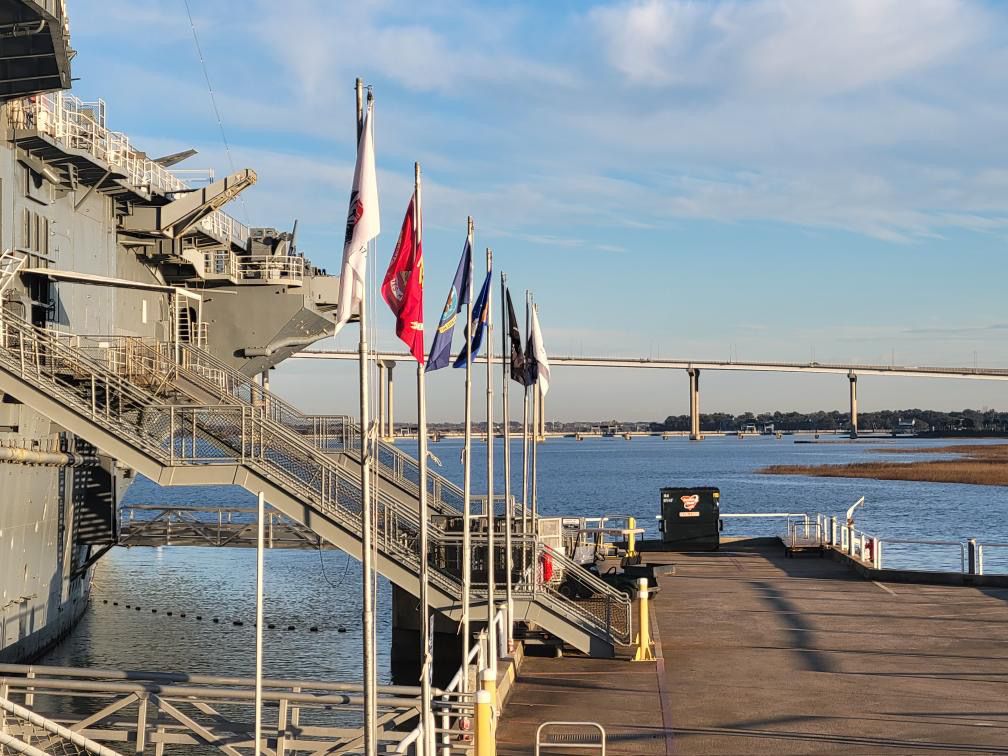 Article Written by C/ENS Klaire Heller
---
Contact us
Feel free to contact us if you have any questions! You can reach our Public Affairs Officer, Senior Naval Science Instructor, or Naval Science Instructor through the information below.
C/ENS Klaire Heller, Public Affairs Officer - CFHSPublicAffairsOfficer@gmail.com
Captain Kevin Boyle, Senior NSI - kboyle@g.horrycountyschools.net
Chief Gregg Thompson NSI - gthompson002@g.horrycountyschools.net