Overview
As the annual Aynor Hoe-Down Parade began, over 40 cadets marched into formation. Our NJROTC unit volunteered to participate in this parade to honor the selfless individuals that serve our community. By wearing the Navy's uniform, we represent our school, veterans, and active duty servicemen and women. We would like to thank all those who have contributed to this country and we wish to set the best example for future generations.
---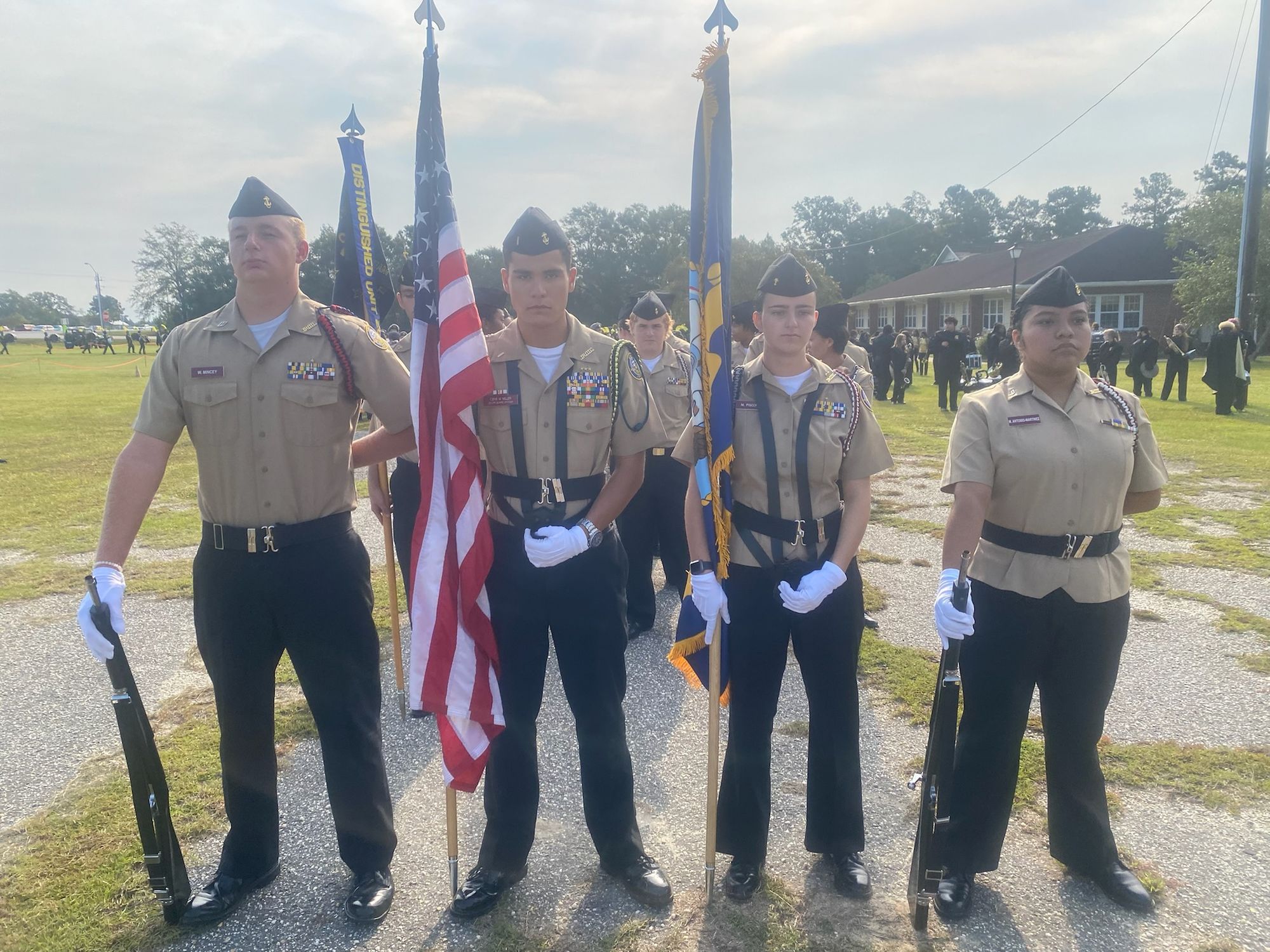 Article Written by C/ENS Klaire Heller
---
Contact us
Feel free to contact us if you have any questions! You can reach our Public Affairs Officer, Senior Naval Science Instructor, or Naval Science Instructor through the information below.
C/ENS Klaire Heller, Public Affairs Officer - CFHSPublicAffairsOfficer@gmail.com
Captain Kevin Boyle, Senior NSI - kboyle@g.horrycountyschools.net
Chief Gregg Thompson NSI - gthompson002@g.horrycountyschools.net