The Camp
This year is the first year CFHS NJROTC has hosted a Cyber Patriots Camp! We invited Conway, North Myrtle, and Myrtle Beach High Schools to participate in this camp and give us honest feedback about the course. The cadets found the start of this camp quite challenging, but as the week progressed, the curriculum became easier to understand.

Cyber Ethics
To begin the camp, Chief Thompson, the Naval Science Instructor at CFHS, seated the cadets and taught them the importance of Cyber Ethics. During his presentation, Chief Thompson outlined the differences between black, grey, and white hat hackers. Although these categories are all considered hackers, white hats are ethical hackers that use technology to secure networks worldwide rather than destroy them. Throughout this camp, we want to encourage cadets to become ethical hackers and secure the nation against cyber warfare.

"All decisions have consequences." - Chief Thompson.

The Curriculum
Chief Thompson carefully selected the necessary topics cadets should learn to understand the basics of cybersecurity. Throughout the course, cadets learned about the foundation of servers and networks and then delved into building secure networks. Despite the taxing curriculum, students consistently performed well on the tests, Kahoots, and challenges thrown at them. At the end of the course, cadets felt comfortable with the skills they've learned and competed with each other to secure multiple virtual machines (a computer within another computer).

Final Challenge
On the final day, cadets faced the challenge of applying and expanding their knowledge on various computers, including Windows 10 and Ubuntu (Linux). Securing the VMs included answering forensic questions, managing the authorized users, changing passwords, fixing local security issues, and following prompts given by the instructions. The cadets learned how to use their workspace's terminal, command prompt, and other resources to comply with safety requirements. Although most students had never touched the command prompt before, they worked together to make the computers safer with each passing minute.
---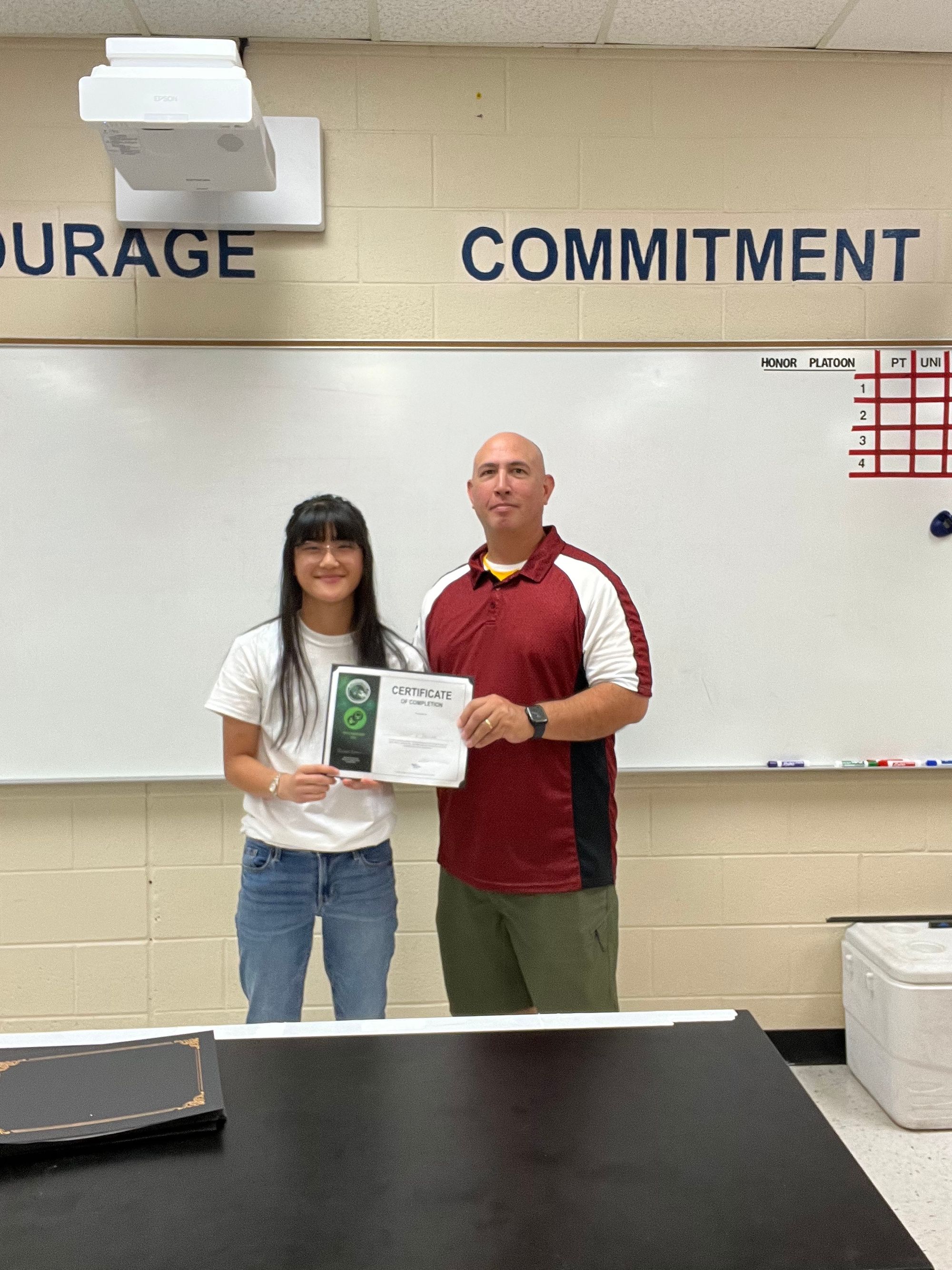 Article written by C/ENS Klaire Heller
---
Contact us
Feel free to contact us if you have any questions! You can reach our Public Affairs Officer, Senior Naval Science Instructor, or Naval Science Instructor through the information below.
C/ENS Klaire Heller, Public Affairs Officer - CFHSPublicAffairsOfficer@gmail.com
Captain Kevin Boyle, Senior NSI - kboyle@g.horrycountyschools.net
Chief Gregg Thompson NSI - gthompson002@g.horrycountyschools.net