Leadership Training
The 2nd annual (BLT) Basic Leadership Training camp was held by Conway, Carolina Forest, and North Myrtle Beach High School this year! A total of 30 cadets from each of these schools dedicated themselves to the camp and participated in leadership activities, lessons, and educational trips during their training.​​​ Throughout the week, cadets took tours of Coastal Carolina University, the Oak Island Coast Guard Base, and the National Guard Base here in South Carolina! The students learned various skills such as handling disagreements, using a tourniquet, and wearing a gas mask. While this is only the second year of BLT, these schools plan to continue to perfect and expand the camp for future years.
Coastal Carolina University Tour
On Monday, July 11, 2022, cadets took a tour of Coastal Carolina University to expand their college options and explore potential opportunities. While this trip may not relate to leadership, our goal from this is to help students discover affordable tuition, open campuses, and a variety of majors at nearby colleges that will aid them in their careers! To begin, the tour guide, Liam Boyle, gave an overview of the university's college experience, history, and layout. He highlighted what Coastal Carolina is known for, their tuition, the number of out-of-state students, and his personal experiences with the university. Overall, he highly recommended any cadet looking for a welcoming environment and a wide range of courses to attend Coastal Carolina University!
---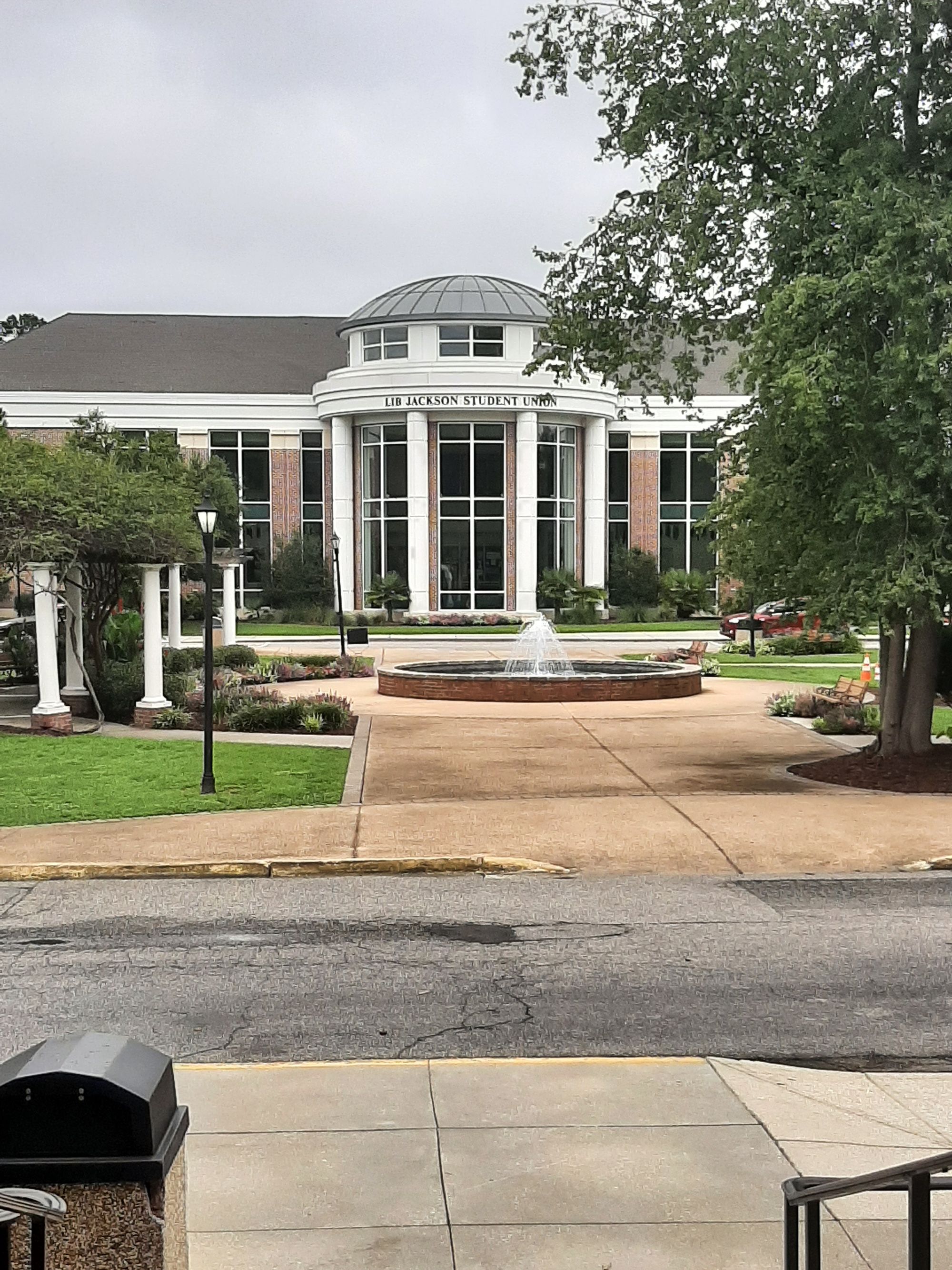 Coast Guard Base
Tuesday offered a trip to Oak Island's Coast Guard Base! The cadets split into two groups and took either a boat ride or a base tour. On our visit, the enlisted men thoroughly described their jobs, communication center, repair shop, and barracks. Following the activities, the Coast Guard provided hamburgers and hotdogs in the mess hall. The cadets returned to the schools and were planning for physical training. While the training was cut short due to weather conditions, cadets prepared for various exercises, including pushups, situps, suicide runs, and team-building practice!
---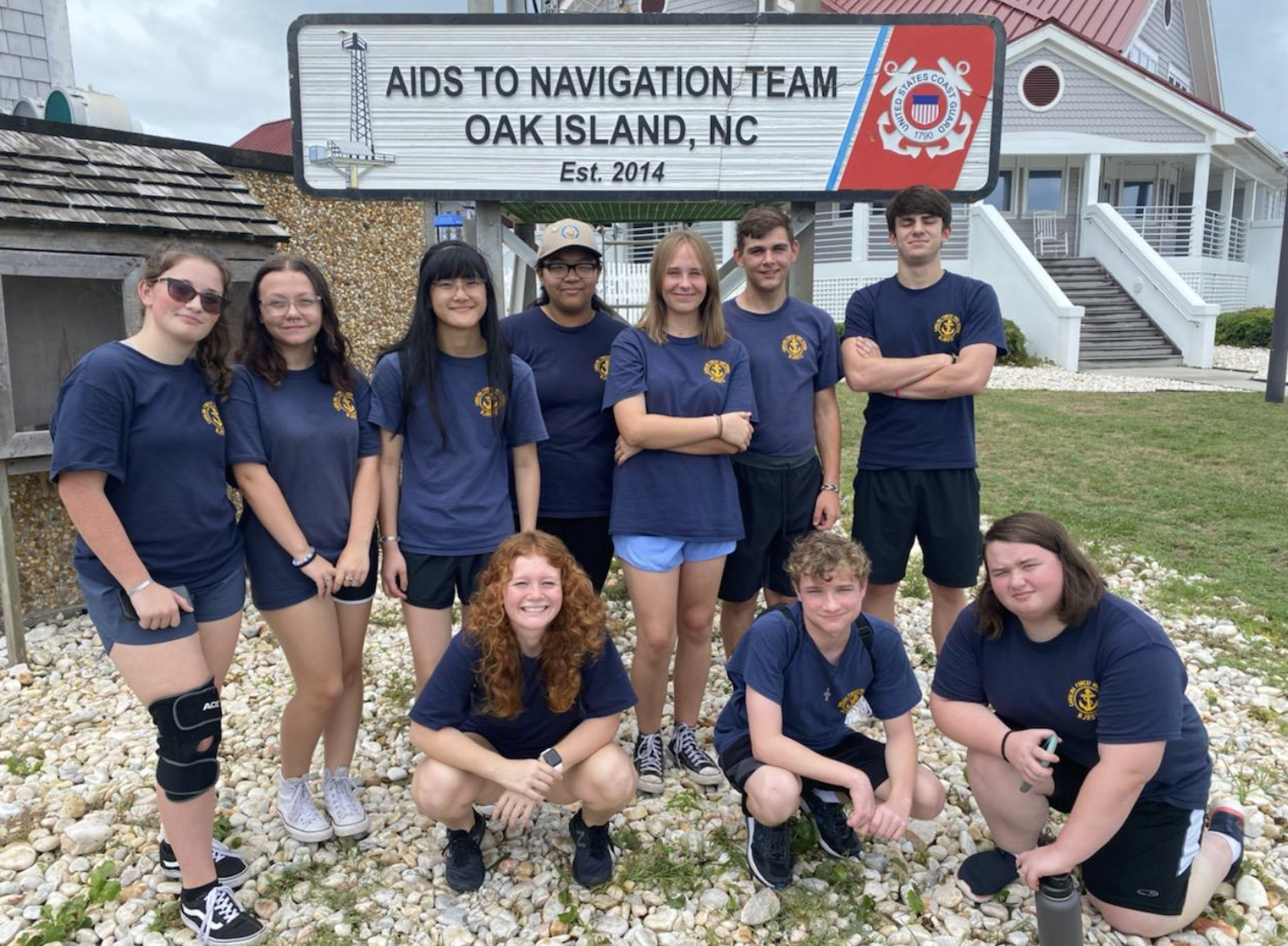 National Guard Base
Everyone was divided into three groups, where they had to nominate one person to put on a hazard suit. As part of the race, the nominated cadets had to cover themselves head to toe with a heavy nylon suit and sprint for their group outside. The students were challenged to group pushups, throw dummy hand grenades, apply tourniquets on injured limbs, and carry each other on stretchers. Each group was neck and neck with each other, and the winning team only won by a few seconds. After the relay, the cadets settled for lunch, where they received MREs (meals ready to eat) to complete the full military experience.
---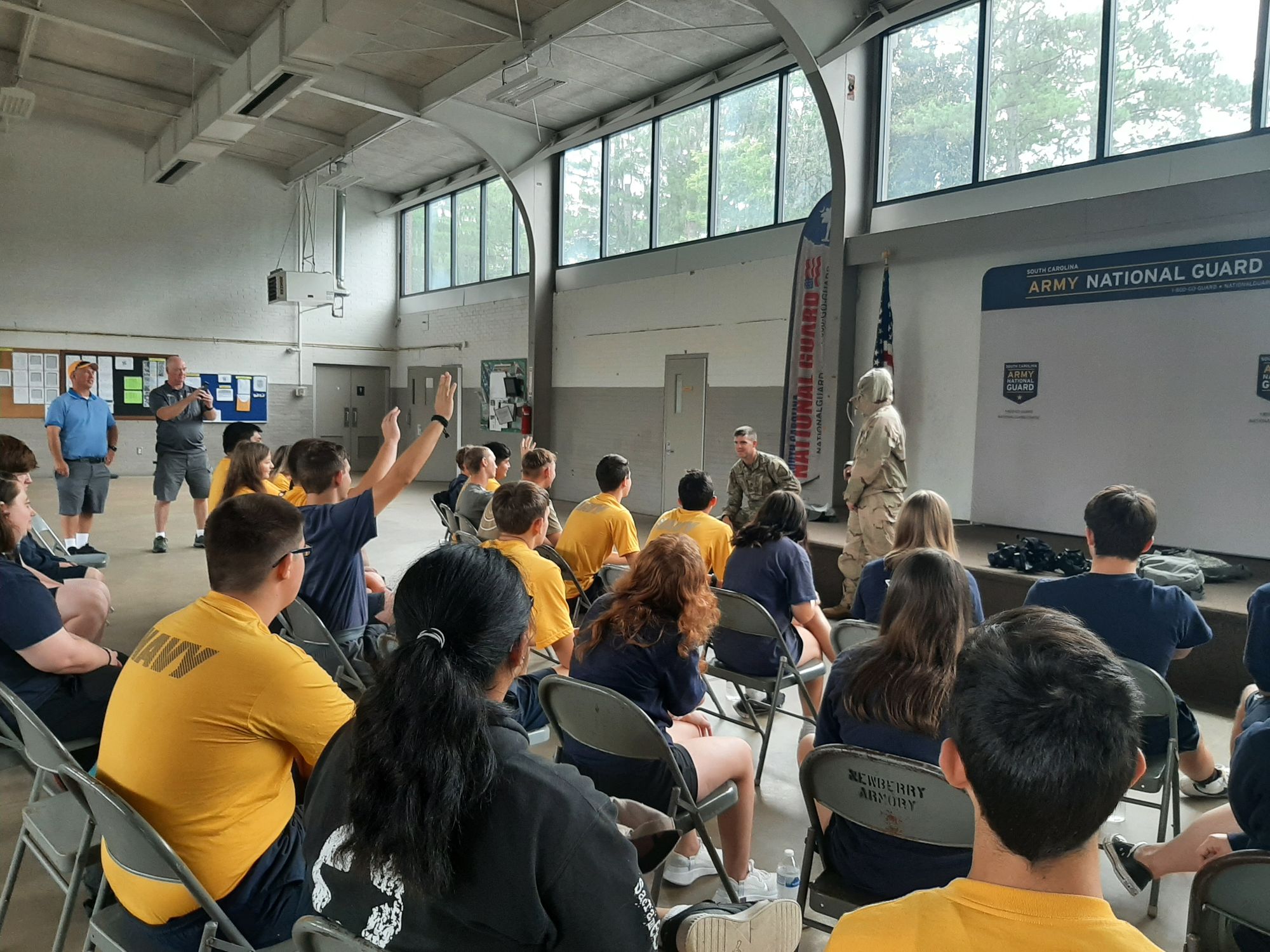 Trampoline Park
At the end of the camp, the instructors rewarded the students with a fun activity. The students settled on a trip to a trampoline park, where they spent the rest of the day wrestling each other above a ball pit. Many found countless obstacle courses to complete, challenged each other to sparring matches, and enjoyed talking to one another. As everyone began to tire out, the instructors returned everyone to the high schools for the day's end.
---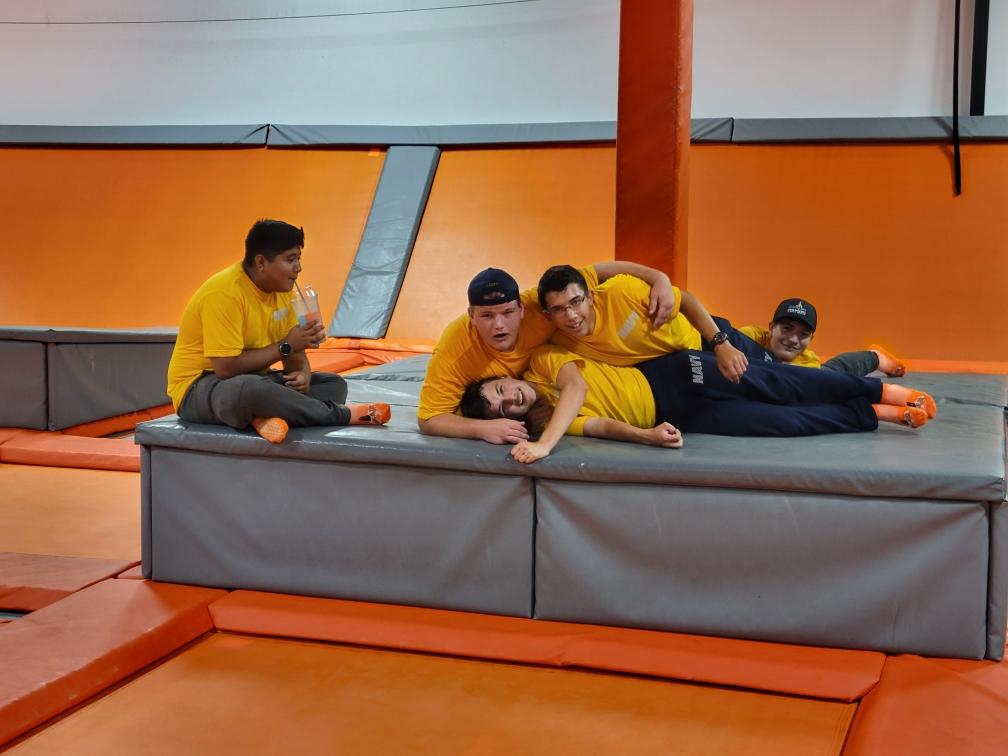 Article written by C/ENS Klaire Heller
---
Contact us
Feel free to contact us if you have any questions! You can reach our Public Affairs Officer, Senior Naval Science Instructor, or Naval Science Instructor through the information below.
C/ENS Klaire Heller, Public Affairs Officer - CFHSPublicAffairsOfficer@gmail.com
Captain Kevin Boyle, Senior NSI - kboyle@g.horrycountyschools.net
Chief Gregg Thompson NSI - gthompson002@g.horrycountyschools.net