Tryouts
For Rifle Team, we received over 30 applications; however, we could only select 16 cadets. To evaluate the most qualified candidates, students participated in safety training, position practices, and shooting accuracy. With all this in mind, the final roster includes the top shooters, the most attentive listeners, and those with the most positive attitude!
Finalized Roster
Varsity:
S. Gillette
J. Young
A. Keyes
E. Menzer
M. Williams
DiGiangi
Patterson
C. Ngo
Junior Varsity:
K. Heller
Fougere
Poole
M. Praet
S. Hedges
E. Ngo
Walton
Baena Del Abra
---
Rifle Team Commander:
Shayla Gillette
Assistant Commander:
Joshua Young
Contact Information:
Team Commander: shaylagillette@g.horrycountyschools.net
Range Master: gthompson002@g.horrycountyschools.net
---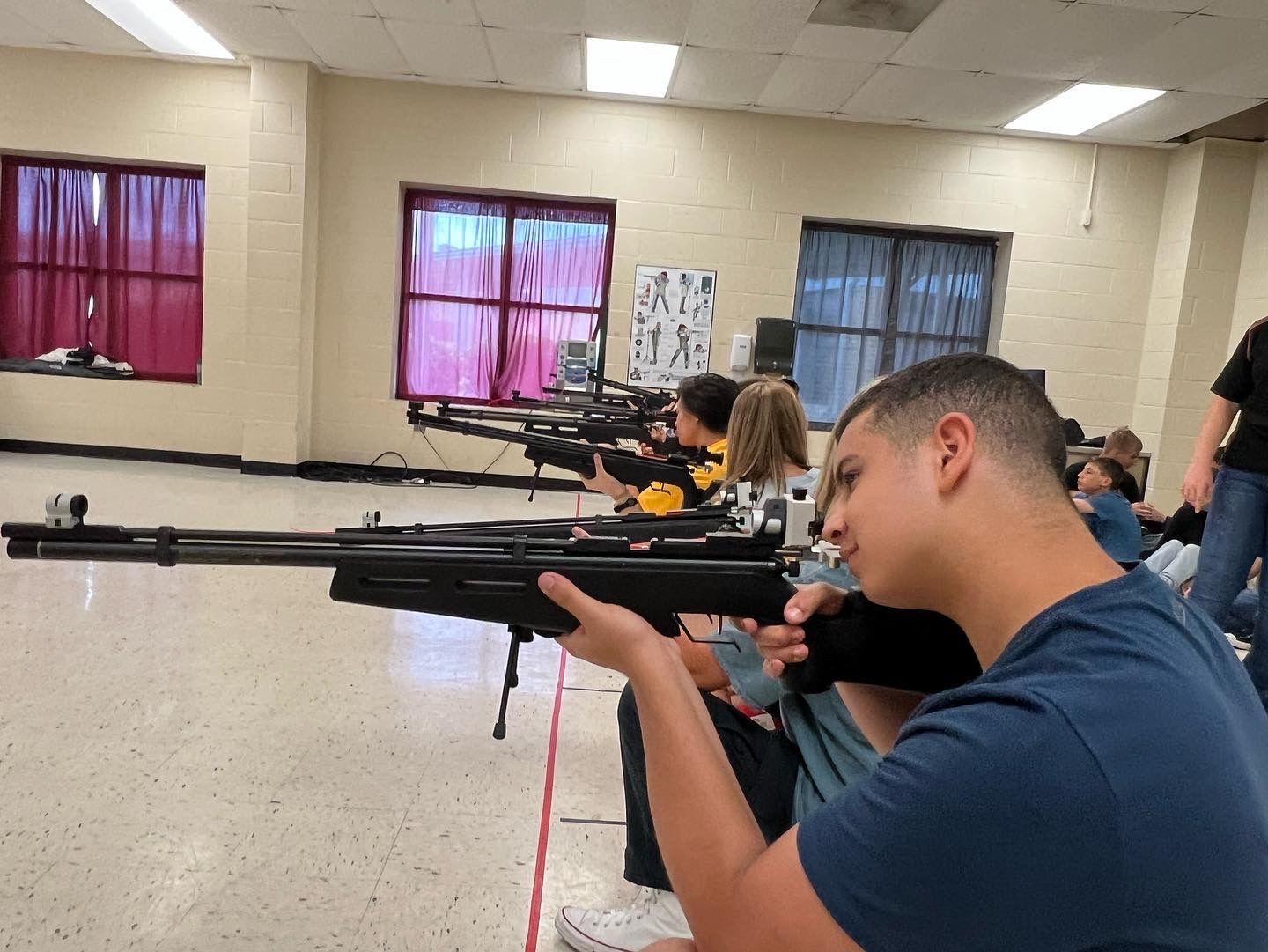 Article written by C/ENS Klaire Heller
---
Contact us
Feel free to contact us if you have any questions! You can reach our Public Affairs Officer, Senior Naval Science Instructor, or Naval Science Instructor through the information below.
C/ENS Klaire Heller, Public Affairs Officer - CFHSPublicAffairsOfficer@gmail.com
Captain Kevin Boyle, Senior NSI - kboyle@g.horrycountyschools.net
Chief Gregg Thompson NSI - gthompson002@g.horrycountyschools.net