Overview
During the week of September 20th, 2023, cadet Robin Clark became an official Coast Guardsman. Clark has had many accomplishments over the years such as being an Assistant Platoon Commander her Junior year and becoming Orienteering Commander her Senior year. Robin Clark has worked hard to reach her current position. Clark is a strong leader and a very independent individual. We are beyond proud of Clark and wish her the best of luck in the Coast Guard. Keep up the good work Clark!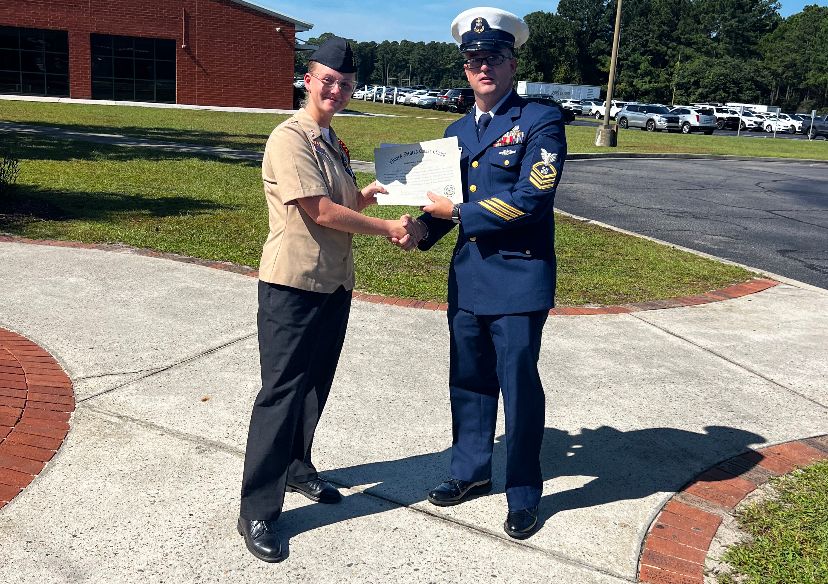 Article Written by C/SA Joielyn Gheraldi
Edited by C/ENS Isabela Goebel
Contact us
Feel free to contact us if you have any questions! You can reach our Public Affairs Officer, Senior Naval Science Instructor, or Naval Science Instructor through the information below.

C/ENS Isabela Goebel, Public Affairs Officer
Captain Kevin Boyle, Senior NSI - kboyle@g.horrycountyschools.net
Chief Gregg Thompson NSI - gthompson002@g.horrycountyschools.net