The History Behind The Presentation of Colors (Color Guard)
The history of presenting colors originated hundreds of years ago during wartime when soldiers relied on banners and flags to find their regiments. Each regiment flag typically used symbols to show success and achievements. Over time, soldiers no longer needed the flags during the battlefields, and the practice became traditional for memorable days or events.
Why Colorgaurds Significant Today
Like the military, our NJROTC program performed multiple color guards for elementary schools and community centers to honor our veterans. For events such as ceremonies, funerals, public announcements, and parades, presenting the colors shows respect and honor for the county, military branches, anniversaries, and hardworking men and women in our society.
---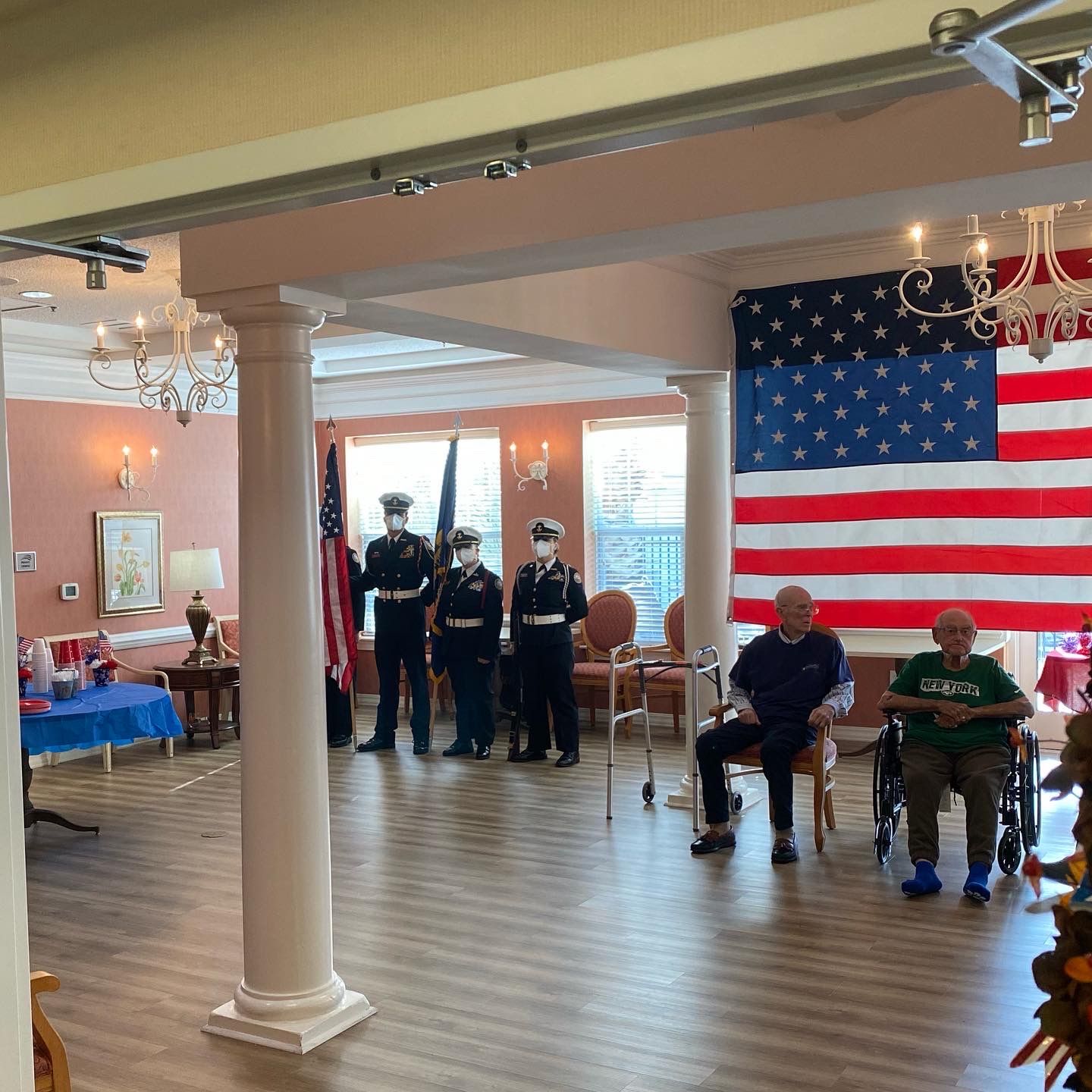 Article Written by C/PO1 Shelby Hedges
Edited by C/ENS Klaire Heller
---
Contact us
Feel free to contact us if you have any questions! You can reach our Public Affairs Officer, Senior Naval Science Instructor, or Naval Science Instructor through the information below.
C/ENS Klaire Heller, Public Affairs Officer - CFHSPublicAffairsOfficer@gmail.com
Captain Kevin Boyle, Senior NSI - kboyle@g.horrycountyschools.net
Chief Gregg Thompson NSI - gthompson002@g.horrycountyschools.net