Overview
From July 31st to August 3rd Carolina Forest High School NJROTC located in Myrtle Beach, South Carolina held a four-day event called Stem Camp. This event was created and instructed by our Naval Science Instructor Chief Gregg Thompson. Students around Horry County came to Carolina Forest High School to participate in Stem Camp and learn about computer science, coding, cyber security, and rockets. Students had the opportunity to program spheros and small robots to compete on a mini golf course as well as learn how to operate, put together, and use cameras on drones. To wrap up the end of Stem Camp students built rockets with various supplies such as plastic bottles, duck tape, rubber bands, and paper. After the rockets were made students were brought outside to launch them and judge the height as well as the distance the rockets went. Stem is an important part of our school and we hope to continue Stem Camp for more years to come.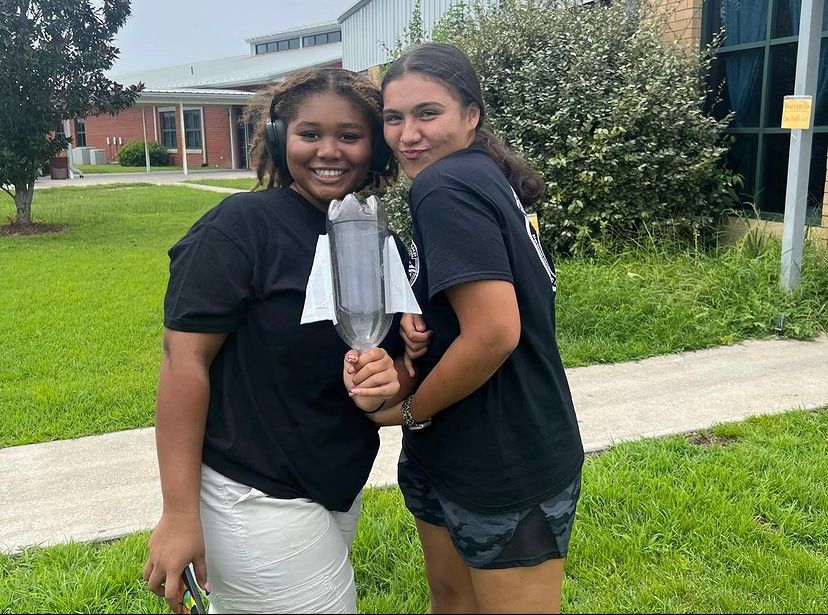 Article Written by C/ENS Isabela Goebel
Contact us
Feel free to contact us if you have any questions! You can reach our Public Affairs Officer, Senior Naval Science Instructor, or Naval Science Instructor through the information below.

C/ENS Isabela Goebel, Public Affairs Officer
Captain Kevin Boyle, Senior NSI - kboyle@g.horrycountyschools.net

Chief Gregg Thompson NSI - gthompson002@g.horrycountyschools.net