Overview
More and more people are joining in on the autumn season as Halloween approaches! Whether or not you celebrate the holiday, decorating with pumpkins, lights, and wreaths is a fun tradition everyone can enjoy. This weekend, the NJROTC unit helped unload pumpkins from Christ the Servant Lutheran Church and hand them out to local residents. We hope that everyone finds warmth and comfort in the changing season!
---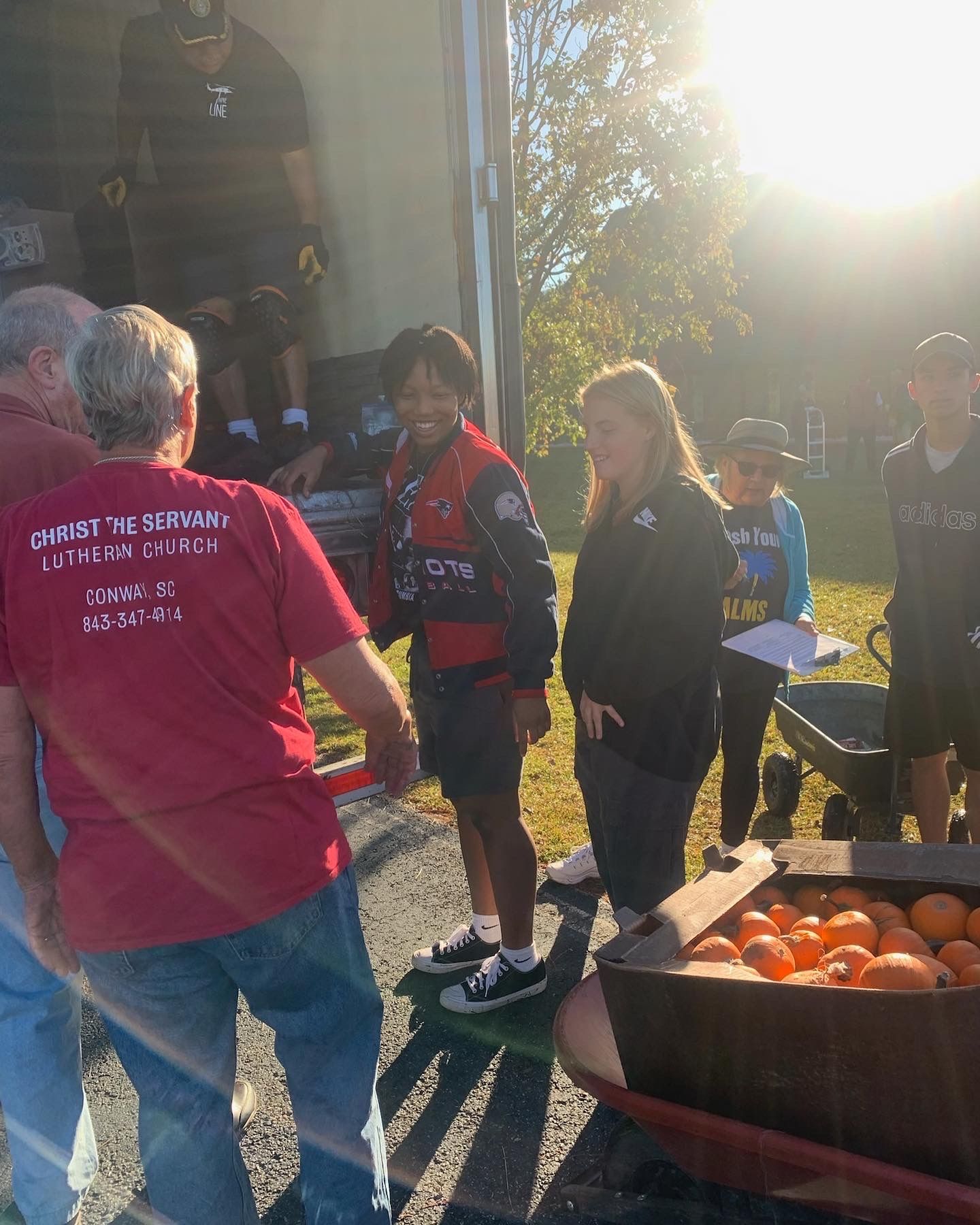 Article Written by C/ENS Klaire Heller
---
Contact us
Feel free to contact us if you have any questions! You can reach our Public Affairs Officer, Senior Naval Science Instructor, or Naval Science Instructor through the information below.
C/ENS Klaire Heller, Public Affairs Officer - CFHSPublicAffairsOfficer@gmail.com
Captain Kevin Boyle, Senior NSI - kboyle@g.horrycountyschools.net
Chief Gregg Thompson NSI - gthompson002@g.horrycountyschools.net